Become the pilot for a day
Our flight simulator at Montreal airport
"Flying a plane is now an experience accessible to everyone. Take control of our ultra-realistic airliner simulators "
Our flight simulator at Montreal airport
4 hours of included free-parking available at the multi-level parking only (across from the airport terminal) – Take a ticket and do not insert your credit card.

The parking is the property of Montreal airport, we cannot be held responsible for any unavailability.

Mandatory validation of the parking coupon at the end of the activity by the hotel reception.

Meet at the Marriott hotel reception (level 4) 15 minutes before your appointment time.

Extend your experience at Resto Bar Bijou (Marriott hotel restaurant).
With your right hand on the throttles and the other on the controls, the plane will accelerate and quickly you will take off. Once you arrive on the cruise, take the opportunity to admire the view and enjoy the sensations of free flight, but don't lose your concentration, because the landing is coming...
The advantages of our simulators:
Realistic Airliner cockpit
180-degree viewing provides an accurate representation of the terrain in photo-realistic quality
24,000 departure and arrival airports, including 40 in high resolution cities and surrounding
Capacity for three people in the simulator (in addition to the instructor)
Instructor work-station to manager weather and flight conditions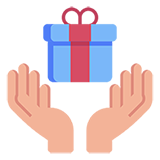 Offer this box to your loved ones, AviaSim takes care of the rest. Guaranteed sensations
Guaranteed sensations!
A great experience with my son... We learned a lot and the driver who coached us was very professional
A great experience with my son... We learned a lot and the driver who coached us was very professional
A great experience with my son... We learned a lot and the driver who coached us was very professional