Losing baggage can happen to everyone, so don't panic, we give you our advice if it happens to you!
Stay calm
Do not panic, if you lose your luggage, most of the time they are not far away! So keep calm and ask for help.
Report the loss of your luggage
Go to the ticket office to declare the loss of your baggage. The agents of the company will therefore check if they have momentarily lost or actually lost your baggage. In case they have lost your baggage, the airline will provide you with a property irregularity report and ask you to leave the address at which you reside. So the company will deliver your luggage, if it finds it.
Luggage
Check the location of the suitcase on the company's World tracer
The World Tracer global system references information about your baggage. So you can check the location of your luggage online. Just fill in your file reference and your name.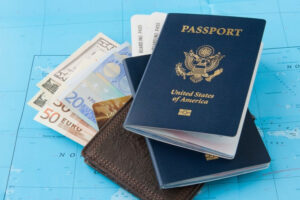 Check your baggage insurance
Read the conditions of your baggage insurance. If you bought your plane tickets with a credit card, you may be compensated for the loss of your baggage.
Seek compensation
Do not hesitate to ask for compensation in case of loss of your baggage by the company, it is your right! To do this, you will need to send a letter of inventory and claim to the airline (between 3 and 21 days after the loss of the suitcase). In case the company has temporarily lost the luggage, it will deliver it to you some time after your arrival. You can expect a refund of your emergency expenses. And if your baggage is actually lost, you will be refunded according to the company's terms and conditions.
Keep records
In the event that the company has lost your baggage, carefully keep the property's irregularity report. Also remember to keep all cash receipts of your emergency expenses, so you can be refunded accordingly by the company.
How do you avoid losing your luggage?
Choose a neutral suitcase, this will avoid attracting the eye on your luggage.
Personalize your luggage to make it easier to find it. Moreover, if the company misplaces your luggage, it will be easier to find it.
Avoid choosing a large, eye-catching padlock. It will only attract attention!
Label your suitcase indoors and outdoors. Also remember to check the validity of your address.
Think of the Trackers, which are baggage labeling systems linked to a website or an application that allows you to track the location of your baggage in real time.
Last tip, consider distributing your belongings and keeping your precious documents and objects on you. Thus, in case your luggage is lost you will have enough to live for a few days, the time that the company delivers your luggage to you